How Thankful?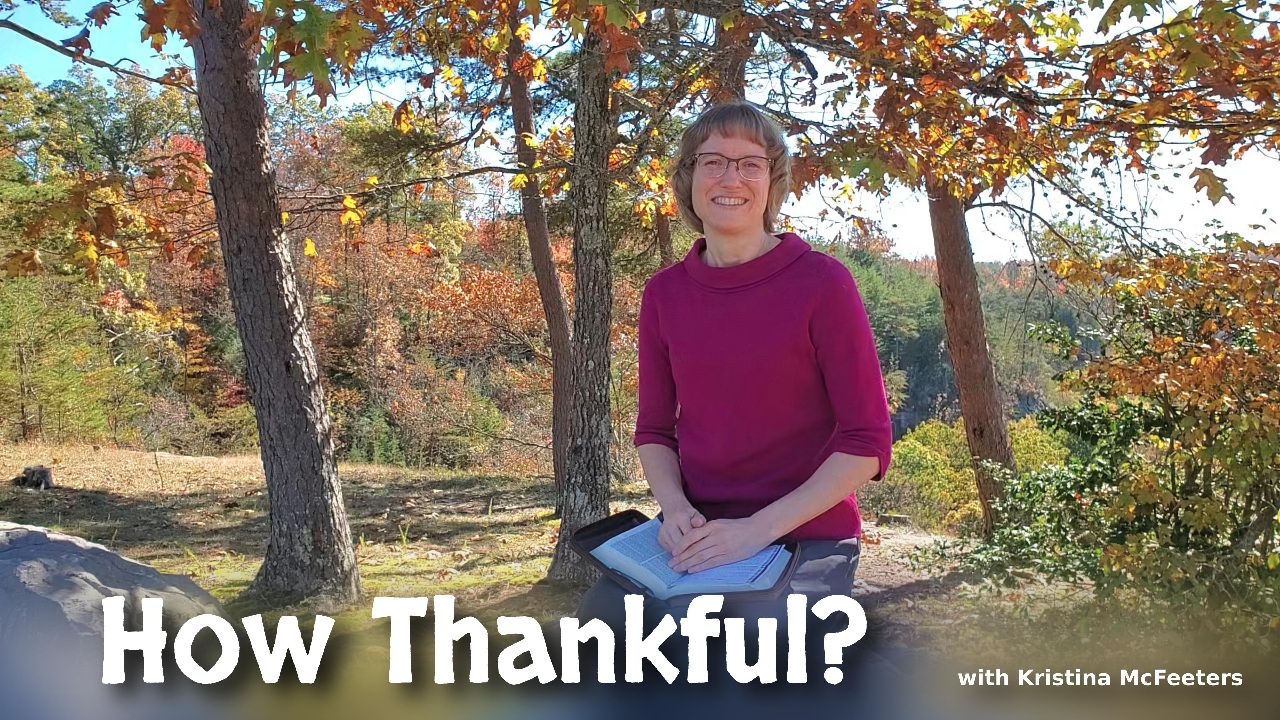 Yes, we're finally back with more "Sermons in the Woods" in time for Thanksgiving! This week, Kristina was able to record a message for us.
It's the month of thankfulness, but how thankful are you? How can we show true gratitude to God and others? Join Kristina as she explores the lives of three individuals who associated with Jesus and learned valuable lessons about gratitude.
This Sermon in the Woods was recorded near the Dry Creek Overlook and Panoramic Trail in McCreary County, Kentucky (near Natural Arch). Recorded for Thanksgiving 2021.
Music Recorded by Kristina McFeeters (Digital Piano) and Peter Wannemacher (Digital Aerophone)