Research Tools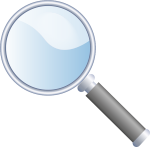 Adventist Meta Search Tool
Here is a helpful search tool that I made, to make it easier to search for documents in some of my favorite places.
Research Tools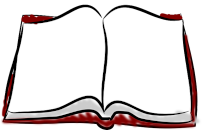 Online Bible Study Portals
Pictures and Bible Illustrations
Imagine if the people in Bible times had smart-phone cameras? Wouldn't it be nice to have snapshots of the Bible Stories–photos of the patriarchs, pictures of Joseph in Egypt, or a camera roll from the time of the plagues and the Exodus from Egypt?
Check out the Virtual Bible Snapshot Project for a wide variety of Bible illustrations including AI generated artwork and photographs of Bible Lands!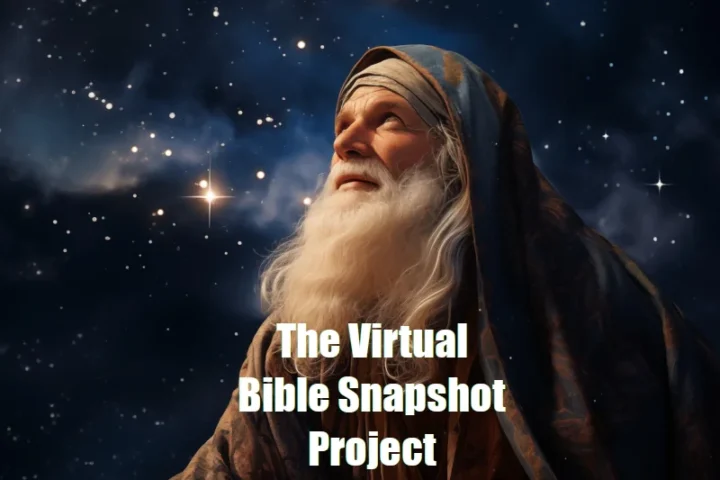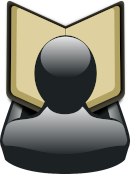 Bible Commentaries and Study Tools
In order to study the Bible well, I recommend the following tools:
A good Bible translation, or better, a combination of helpful translations from different families. In doing deep study, it's helpful to compare multiple translations. Blue Letter Bible and STEPBible each have tools for this. STEPBible has a more flexible interface, but BLB has more translations available.

Literal (formal equivalence) translations, which are best for deep study and word studies.

New American Standard Bible (NASB) — currently my favorite as a consistent literal, up-to-date translation but still readable.
New Revised Standard Version (NRSV) — probably the most progressive i.e. least reliant on older/traditional translations.
English Standard Version (ESV) — attempts to recreate the style of the ancient languages. Also known for favoring complementarian theology (which I disagree with).
New King James Version (NKJV) — Older modern translation based on traditional (TR) Greek manuscripts. Favors language close to KJV. Tends to be the de-facto translation used by conservative Adventists. Not as widely available in online study tools, and when it is, it's not keyed to the greek so it's less useful for word studies. The footnotes in the NKJV are particularly helpful in comparing textual variants between TR and critical greek texts.
Lexham English Bible (LEB) — tightly connected with Logos Bible Software, it's still a good translation and helpful to use alongside Faithlife Study Bible and related Logos resources.

Dynamic Equivalence Translations, better for reading and listening, and help to give the sense of idioms and other difficult constructions in the original language.

New Living Translation (NLT) — currently my favorite dynamic equivalence translation, because of its smooth flow and consistent commitment to its translation philosophy. ie it doesn't change style just to make the passage sound familiar to people who know the KJV.
New International Version (NIV) — definitely one of the most popular, and more widely available than the NLT. However, as you read the NIV compared to other translations you can sometimes feel the tension among translators to cater to traditional wordings or understandings of scripture.
New English Translation (NET) — More literal than most "dynamic equivalence" translations, hence less easy to read, but the translator's notes are incredibly helpful.

Tools for Context

Historical Book Introductions (found in most study Bibles and commentaries)

See the commentaries section below for more complete Bible book introductions

Harmony of the Gospels
Bible Maps & Photos

Bible Timelines & Charts
Cross References

Treasury of Scripture Knowledge is the best-known resource and the most thorough. It is built in to it's own tab in the toolbox in Blue Letter Bible. It is sometimes overwhelming to wade through the sheer number of cross references, in which case a study bible with cross references or a good commentary can sometimes be more helpful in finding relevant related passages.

Biblical Archaeology Resources

Word Study Tools

Lexicons and Tools for Word Study

For most Bible students, the tools built into your Bible Study software / app or online portal will provide adequate Hebrew and Greek Lexicons. Strong's Lexicon is most well known but very limited. Blue Letter Bible features the Brown–Driver–Briggs (BDB) Hebrew Lexicon as well as Thayers and LSJ Greek Lexicons. STEPBible contains more limited versions of these Lexicons.

The Septuagint (LXX) is the New Testament era Greek translation of the Hebrew Old Testament. English translations of the LXX keyed to Greek Strong's numbers are a great resource, such as Apostolic Bible Polyglot, available through STEPBible. This is helpful in correlating Hebrew terms to their Greek equivalent (or vise versa).
Bible Dictionaries and Encyclopedias provide commentary and context around words, idioms, and topics used in the Bible. Common old (but free) resources are available in most Bible Study portals including Blue Letter Bible. Common resources that I refer to include:

International Standard Bible Encyclopedia (ISBE)
Easton's Bible Dictionary
Vines Expository Dictionary

Study Bibles, Translator's Notes, Exegetical Notes and Commentary
I am not a scholar of Greek or Hebrew, and I must be careful in doing word studies not to second-guess the translator's meaning too much. Exegetical notes can give a much better sense of the text from the perspective of Bible scholars.
Homiletical and Expository Commentaries
Homiletical commentaries come in a variety of styles, from sermon collections of great ministers to compilations of scholarly articles and commentaries. Some are verse-by-verse commentaries but others are not.
Topical Bibles and Topical Study Guides
These approach the Bible topically, rather than focusing on individual passages of the Scripture. The advantage to topical study is that it helps to give a broad Biblical picture on a given topic, involving both Old and New Testament passages. "Systematic Theology" tends to approach the Bible topically. One disadvantage to topical study is that verses and passages are often read outside of their immediate context, which can lead to the passages being misinterpreted. A concordance (or in today's world, word search in your Bible portal) can be a good starting point for topical study. Searching for original language words (Hebrew and Greek) and using the Septuagint for cross referencing Old and New Testaments can be very enlightening. Also, the search tools at the top of this page can be very helpful for deep topical study.
Music
Historical Christian Writings
Apocrypha and Pseudepigrapha
Other E-Books & References