Unforgotten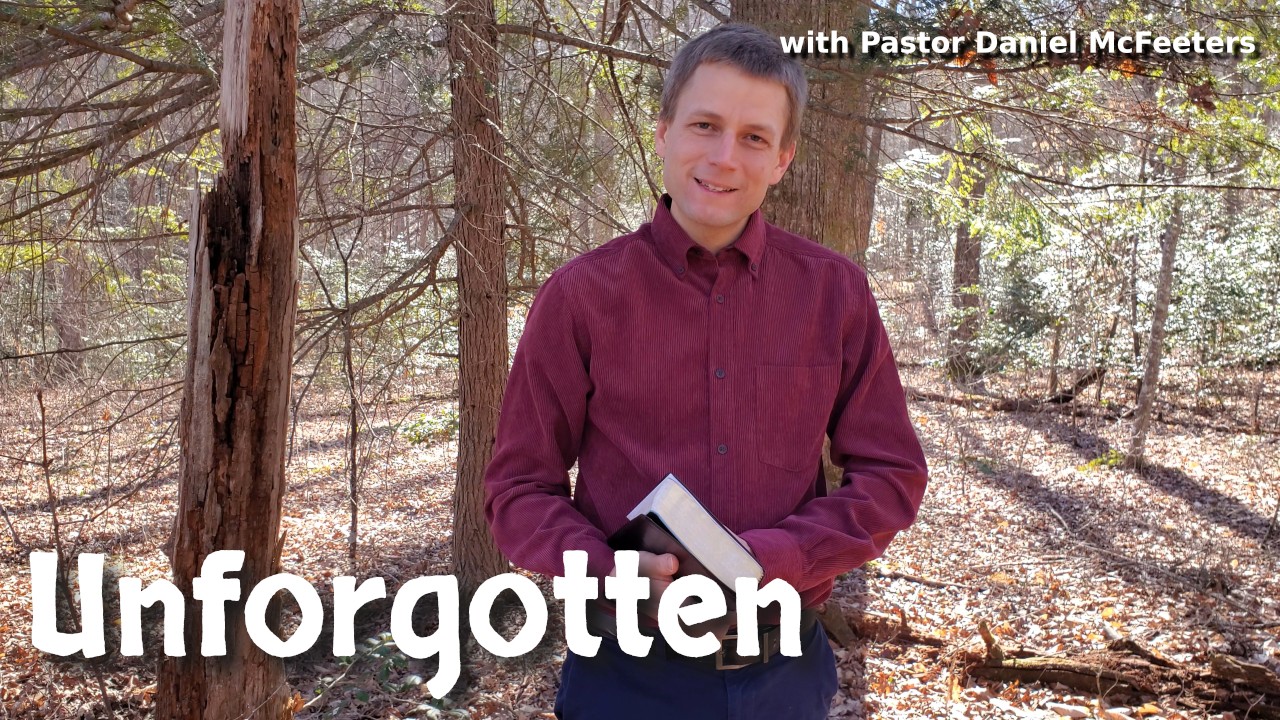 A Sermon in the Woods for Valentine's Day
Have you ever felt all alone? Discover lessons on relationships from one of the most touching friendships in the Bible, and learn about One Who has promised that you will never be forgotten!
Pastor Daniel talks about the story of David & Jonathan, and Jonathan's son Mephibosheth, and the lessons we can learn from this special relationship.
This week's "Sermon in the Woods" features several hidden waterfalls and relaxing music played by Kristina McFeeters. Recorded along a tributary of Ram's Horn Branch in the Beaver Creek Wildlife Management Area (Daniel Boone National Forest). It also includes a peak at Amos Falls. Aerial footage taken near Beaver Creek and also near Marsh Creek in McCreary County.