An Outrageous Love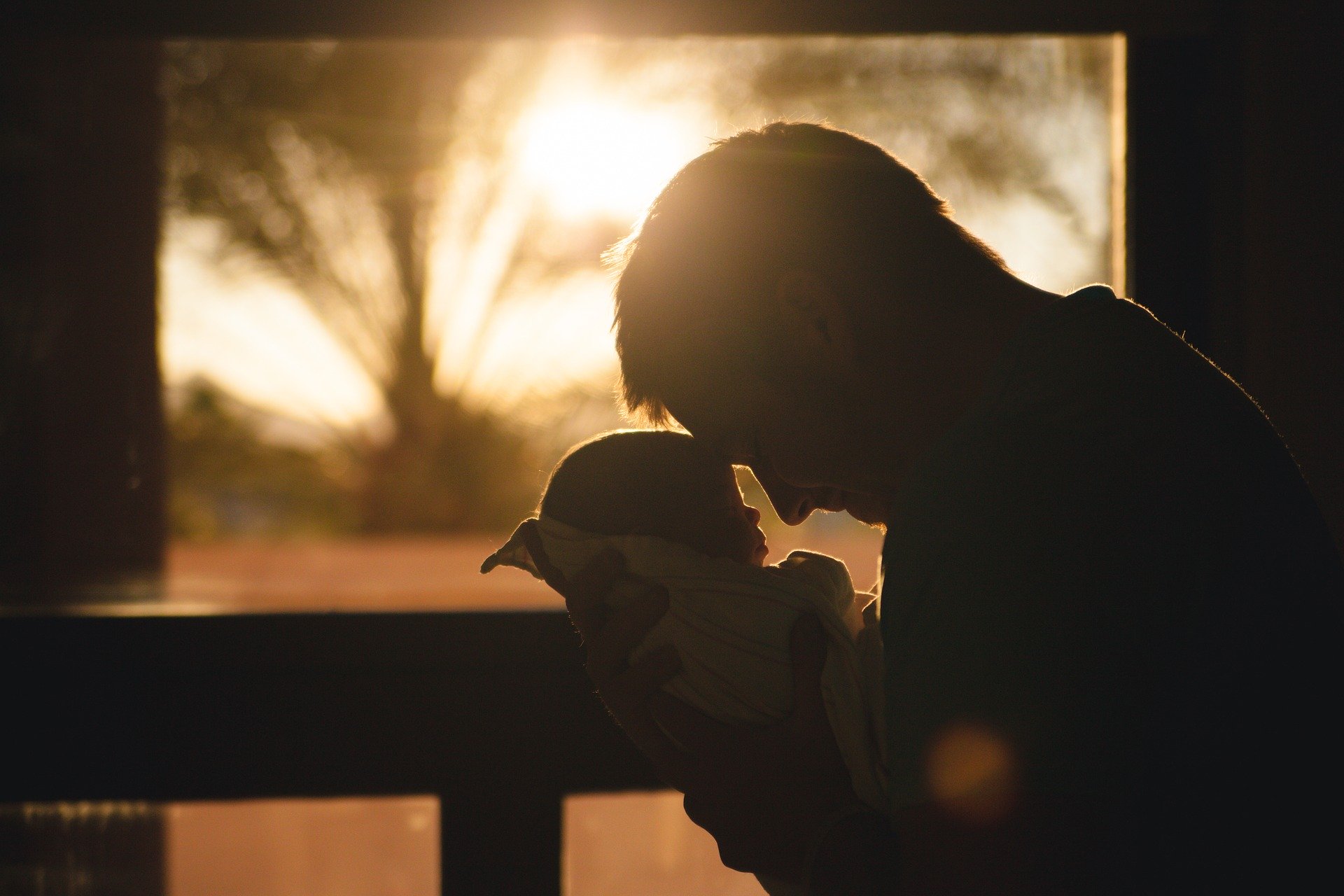 Newspaper columnist and minister George Crane tells of a wife who came into his office full of hatred toward her husband. "I do not only want to get rid of him, I want to get even. Before I divorce him, I want to hurt him as much as he has me.
Dr. Crane suggested an ingenious plan "Go home and act as if you really love your husband. Tell him how much he means to you. Praise him for every decent trait. Go out of your way to be as kind, considerate, and generous as possible. Spare no efforts to please him, to enjoy him. Make him believe you love him. After you've convinced him of your undying love and that you cannot live without him, then drop the bomb. Tell him that you're getting a divorce. That will really hurt him."
With revenge in her eyes, she smiled and exclaimed, "Beautiful, beautiful. Will he ever be surprised!"
And she did it with enthusiasm. Acting "as if." For two months she showed love, kindness, listening, giving, reinforcing, sharing.
When she didn't return, Crane called. "Are you ready now to go through with the divorce?"
"Divorce?" she exclaimed. "Never! I discovered I really do love him." Her actions had changed her feelings. Motion resulted in emotion. The ability to love is established not so much by fervent promise as often repeated deeds.
This time of the year, we think of love, and romance, and living happily together forever with that special one, we love. And what more fitting time to celebrate the love that God has shown to each one of us. Whether we are married, or single, or perhaps have loved and lost—God's love for each one of us never fails.
We know this, and we believe this, because God's word tells us so. And yet, to look at this world, it might seem as though He has forgotten. Because in this world, often times we see anything but loveliness. Just like a marriage on the rocks, many people find that their love relationship with God has grown stale, and through time the hot flames of that early passion have grown cold.
And yes, like the woman in the story, there are people in this world who would just as soon break up the relationship—and do it in a way that hurts as much as possible! And who could blame them? Who could blame someone for breaking up a relationship with someone who apparently has hurt them—a lot?
Could it be that, like the woman in the story, these people just don't understand how much God really loves them? They see the hurts, feel the pain and suppose that God has rejected them, but don't realize all along how much He is caring for them, and not only for them, but for every one of His children?
Could it be that, if for a moment they would let down their guard, they would realize just how much God's love fills everything they long for?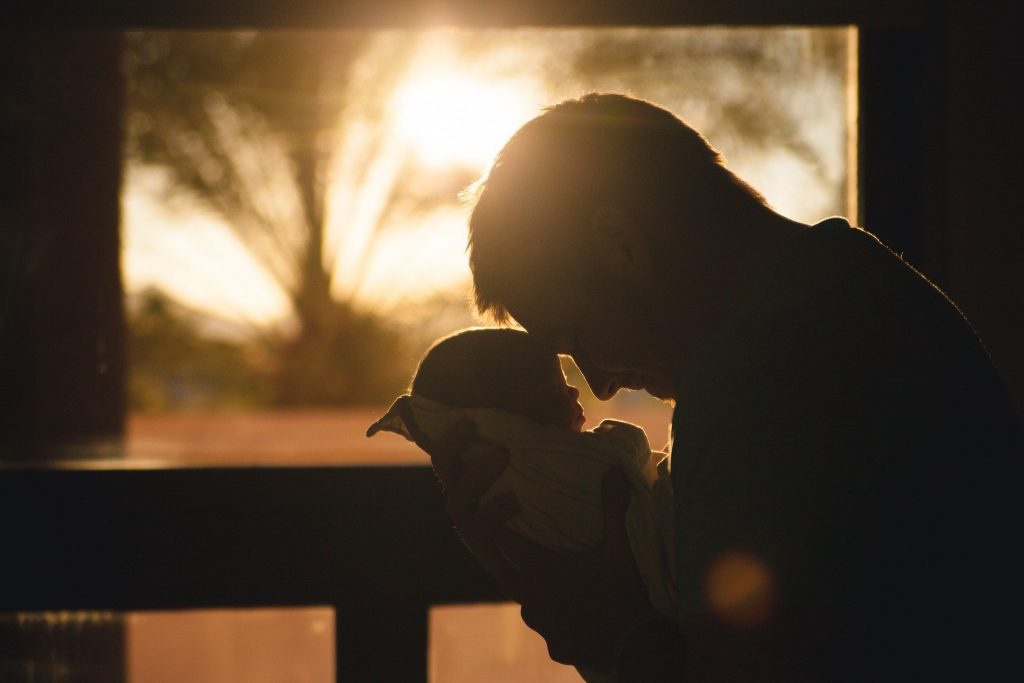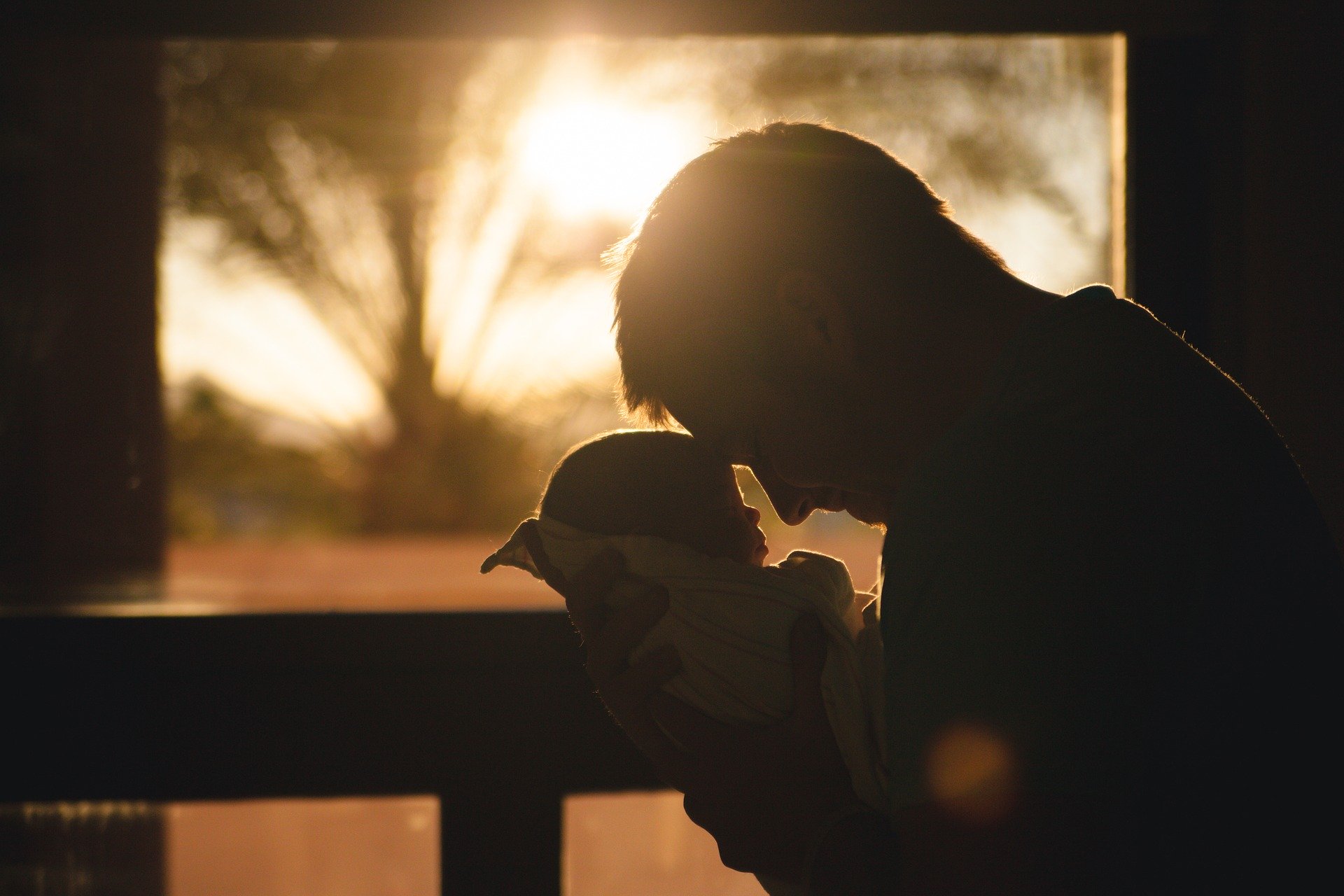 But how can we understand God's love, when we've never seen God? We worship out Father in Heaven, but how can we get a hug from someone we can't physically touch?
Well, there are many ways to do that. One way is to see Him represented in other people—to see His love demonstrated by others who are filled with God's spirit. We find those people in this world today—and I pray that each one of us here can represent that love to others.
Sometimes it's hard to know who's spirit fills the hearts of those we know in our day-to-day life. We can easily be deceived, and all to easily be disappointed. I think this is what drives many people away from God—the unfaithfulness of those who claim to represent Him.
But we can get to know people, just like us, who lived and represented God in their lives, and whose stories are recorded forever on the pages of this book. Time after time, God reveals himself directly and personally to His people, and describes Himself through words and deeds. We find His love represented in the lives of the great men and women of the Bible—albeit imperfectly—but their lives and deeds, both good and bad, are recorded for our admonition.
Take, for example, the greatest king in this history of Israel: King David. God said of David in
Acts 13:22: "I have found David the son of Jesse, a man after My own heart, who will do all My will." Now if you understand anything of the life of David, you know that His life was far from perfect. The Old Testament lays bare the sordid details of his sin with Bathsheba, and the terrible results in his life and family.
David had unwittingly given his own sentence, when Nathan confronted him with his sin. "He shall restore four-fold for the lamb" was his command (2 Samuel 12:6). And indeed, four of David's sons would die tragically as a result of David's sin.
No, it was not this part of David's life that represents the heart of God. For God is perfect in love, and David in his sin departed from God's love, and lived for a moment to please himself. Yet when God brought conviction to his heart, unlike his predecessor Saul, David humbly repented. We find his words of repentance in Psalm 51:
1 Have mercy upon me, O God,
According to Your lovingkindness;
According to the multitude of Your tender mercies,
Blot out my transgressions.
2 Wash me thoroughly from my iniquity,
And cleanse me from my sin.
God did forgive David, and blotted out his sin. But still it did not stay the consequences that would unfold in his family. His first son born to Bathsheba died in infancy. As David's sons grew into adulthood, David found it difficult to discipline his family appropriately. Perhaps it was because of his own sin—perhaps he felt unqualified to speak out against the evils in his sons. At any rate, they grew up without discipline, and without the noble character of their father. When Amnon committed the sin of incest and rape against his sister, King David, like an indulgent father, did nothing. After two years, Absalom took the law into his own hands, and had his brother Amnon murdered. Still, David was weak, but he would not allow Absalom to return to Jerusalem. Only when Joab the army commander intervened on Absalom's behalf did David permit Absalom to return to Jerusalem, but even then Absalom wasn't allowed to come see his father. David felt he had to do something to show that he wouldn't tolerate a murderer in his family!
It was a foolish move, though. Absalom was a handsome and popular prince, and he used all his charm to his full advantage. David was getting older, and his government wasn't running as efficiently as it once was. Often people would fail to get an audience with the king to hear their grievances. Absalom would sit by the gate and talk with the people, and publicly bemoan the sorry state of affairs in the kingdom.
"Absalom would say, "Oh, that I were made judge in the land, and everyone who has any suit or cause would come to me; then I would give him justice." 5 And so it was, whenever anyone came near to bow down to him, that he would put out his hand and take him and kiss him. 6 In this manner Absalom acted toward all Israel who came to the king for judgment. So Absalom stole the hearts of the men of Israel." (2 Samuel 15:4-6)
So the seeds of revolution were planted, and when Absalom felt he had strong enough support, he made an excuse to travel to Hebron, and there he proclaimed himself king.
When king David got word of the plot, his heart broke. Never would he have suspected that his own son would raise an insurrection against him! He couldn't bear the thought that war would break out in his beloved city of Jerusalem. So he, and his faithful supporters abandoned the palace and the city, and fled to the east toward the Jordan river.
David knew the a civil war was inevitable, but still in his heart he longed to be reconciled with his son. He and the men with him knew instinctively how to flee and how to fight. Many years he had been pursued through this same wilderness by the bands of Saul's army. But his heart ached more now than ever it had, because he was being pursued by his own beloved son.
Eventually, the battle came. As David's men left the city where they had taken refuge, they urged David to remain behind. David agreed, but he pleaded with his men, "Deal gently for my sake with the young man Absalom." (2 Samuel 18:5).
A great battle ensued. Twenty-thousand lives were lost. The battle took place in a wooded area, and the woods caused more casualties than the sword. Absalom himself, as he fled, was caught by the neck in a tree. The soldier who found him there dared not kill him, but Joab had no compunctions. He slew him mercilessly, and they raised up a heap of stones over his body, before marching triumphantly back to Jerusalem.
And this is where the story takes a strange and unexpected turn. Because when the army arrives back in Jerusalem, and David hears the news that his army has been victorious, and that his son Absalom is dead, his heart breaks.
2 Samuel 18:33
Then the king was deeply moved, and went up to the chamber over the gate, and wept. And as he went, he said thus: "O my son Absalom—my son, my son Absalom—if only I had died in your place! O Absalom my son, my son!"
And so it was—the strangest day of victory that any army had ever known. For the king, to whom the armies owed their allegiance, was weeping in tears and anguish over the death of his son.
2 Samuel 19:1-4
"And Joab was told, "Behold, the king is weeping and mourning for Absalom." 2 So the victory that day was turned into mourning for all the people. For the people heard it said that day, "The king is grieved for his son." 3 And the people stole back into the city that day, as people who are ashamed steal away when they flee in battle. 4 But the king covered his face, and the king cried out with a loud voice, 'O my son Absalom! O Absalom, my son, my son!'"
Joab realized the danger of the situation, and the foolishness of the king, and he had some choice words with the king:
5 Then Joab came into the house to the king, and said, "Today you have disgraced all your servants who today have saved your life, the lives of your sons and daughters, the lives of your wives and the lives of your concubines, 6 in that you love your enemies and hate your friends. For you have declared today that you regard neither princes nor servants; for today I perceive that if Absalom had lived and all of us had died today, then it would have pleased you well. 7 Now therefore, arise, go out and speak comfort to your servants. For I swear by the Lord, if you do not go out, not one will stay with you this night. And that will be worse for you than all the evil that has befallen you from your youth until now."
David was convinced. He dried his tears, went out and encouraged the people. He went on to reclaim his kingdom, to return to Jerusalem and to his throne.
But I have to wonder—is there something in these words, no more—is there something in the heart of David, that gives a glimpse perhaps into the heart of God? Is it possible that, despite all of David's failings, despite his apparent weakness, that at this moment his heart reflects the pain and agony of the heart of God, as He works with His wayward children? Is it possible that this outrageous and unreasonable love that David had for Absalom, somehow reflects the unexplainable love of God for His rebellious creatures?
Now I want to make clear, we can't carry this analogy too far. Much of Absalom's rebellion could be blamed on David's weakness, his lack of discipline, and his indiscretion. But sometimes, children rebel even under the best of circumstances. This was the case with Lucifer, in heaven. "You were perfect in your ways from the day you were created, Till iniquity was found in you." (Ezekiel 28:15)
Adam and Eve were created perfect in the Garden of Eden, but they, too, chose to rebel against God and to cast in their lot with Lucifer. How much must their hearts have ached, as they saw their oldest son murder his own brother in cold blood? How much must they have reproached themselves for their sin, and how much must they have spent their lives trying to counteract the influence of that one wrong choice?
And so it is with everyone in this world. Every man, woman, boy and girl is a child of God. Formed in God's image. Created for a special purpose. And yet how many have gone astray? How many, like Absalom, have spent their energies trying to boost themselves up, and in the process to cut down their brothers and sisters? How many, if possible, would pull God from His thrown, if they could, to boost themselves to a higher position? And yet still, God counts them—just like those who love him—as His children.
David, when he heard of Absalom's rebellion, got up from his throne and left his beautiful city, in order to save his city from war. He would rather give up everything he had, than to see God's city pillaged by war.
In love for His bride—the church—Jesus left his place upon the throne of His father, and came from heaven down to this earth. He suffered shame and reproach. Every possible insult was heaped upon Him, yet He took it all, just to provide a way for His beloved to be saved.
Paul describes the condescension of Christ in Philippians 2:5-8: "Let this mind be in you which was also in Christ Jesus, who, being in the form of God, did not consider it robbery to be equal with God, but made Himself of no reputation, taking the form of a bondservant, and coming in the likeness of men. And being found in appearance as a man, He humbled Himself and became obedient to the point of death, even the death of the cross."
What love. What an outrageous love!
Still many, like Absalom, persist in their rebellion against Christ. Even seeing how much He loves them, they continue in rebellion against Him. They continue on a path to self-destruction, until God has no choice but to honor their death-wish in the final destruction of sin. Yet even still, I imagine the heart-cry of our Heavenly Father echoed in those mournful words of David, "O my son Absalom—my son, my son Absalom—if only I had died in your place! O Absalom my son, my son!"
In Joab's hot tirade against the king's weakness, He chided David "that you love your enemies and hate your friends." (2 Samuel 19:6) He saw this as a sign of David's weakness.
But Jesus Himself taught His followers in Matthew 5:44-45, "love your enemies, bless those who curse you, do good to those who hate you, and pray for those who spitefully use you and persecute you, that you may be sons of your Father in heaven; for He makes His sun rise on the evil and on the good, and sends rain on the just and on the unjust."
My friends, I don't really know how to explain it. But somehow, I think we will never fully understand the immense, yes outrageous love that our Heavenly Father has for us. That He would sacrifice Himself, and all of heaven, to save you and me. Not because there was anything good in us, for all of us have been like Absalom—rebels against Him.
Romans 5:8 "But God demonstrates His own love toward us, in that while we were still sinners, Christ died for us."
Like the wife of our opening story, many have come to doubt their relationship with God. I have spoken with people who would just as soon file for a divorce from God. They see the wickedness and evil of this world, and they blame God for the bad things that happen. But imagine this: what if the evil in this world isn't at all God's fault? What if God stands as heartbroken at this evil, if not more, than all of us put together? And yet in His love and wisdom, he knows that if He were to stop it, it would interfere with His love for one of His children?
Like the loving father in that beautiful parable Jesus told, God stands ready and waiting to welcome the sinner home. Not the "good" sinner. Every sinner. The one who has shamed him. The one who has dishonored him. The one, yes, who has hurt and abused his children—that is the very one Jesus came to save. My friend, if you are that one, come to him now, before it's too late. Give yourself to Him. Confess your sin, and surrender your heart to him. And if you're that older brother—if you can't understand why God would give His grace to those who hate him—still trust Him. Give Him your love, even when it seems the whole world has gone haywire! Trust Him, my friends—His love is deeper than your wildest imagination!
If you refuse—if you resist, you may, like Absalom, find that the chains of rebellion are fastened so tightly, that you no longer have any desire to return. But I can assure you this: that as long as you live, God loves you. And even after sin and all who cling to it are destroyed, the heart of God will yearn for those who would not be saved. May He never have to say of you or me, "My son—if only I had died in your place. For I did, and still you wouldn't accept me." This, my friends, is the outrageous love of God.